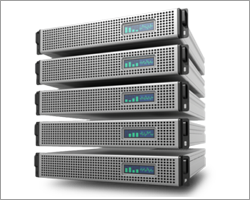 VPS Server Plans
" Virtual Private Server Hosting, or VPS Hosting for short, refers to the hosting of your server in a virtualized environment on a high powered enterprise class hardware infrastructure. Using virtualization technology, we are able to provision multiple "virtual servers" in our cloud infrastructure that can be scaled from as small as one core to as many as 19.2 GHz of CPU power, with up to 13696 MB of RAM and 535 GB of Storage."
Cloud Virtual Private Server Hosting allows customers to only pay for the resources they need at a given time,unlike dedicated hosting. Unlike shared hosting, a SYSTRON VPS provides guaranteed resource allocation to your server/site. Disk performance is also increased in a virtual private server environment, as the servers take advantage of high-speed SSD RAID-10 storage.
Cloud VPS Locations available Chicago, Salt Lake City, Atlanta, London, Tokyo, Manchester, Paris, Frankfurt, Dallas, Washington DC, San Jose, Singapore, Seattle, Montreal, Sydney, New Delhi, Sao Paulo.
Virtual Private Server Linux
Virtual Private Server Windows
VPS Windows
2012
Mini
$58.25
per month
CPU Specs : 4.8GHz
RAM : 1024MB
Storage : 20GB
Bandwidth : 6TB
Backup : Snapshots
Panel : None
OS : Windows x64 2012 Standard Edition
Free support by e-mail
VPS Windows
2012
Basic
$77.50
per month
CPU Specs : 7.2GHz
RAM : 1536MB
Storage : 30GB
Bandwidth : 9TB
Backup : Snapshots
Panel : Plesk 12 Domains
OS : Windows x64 2012 Standard Edition
Free support by e-mail
VPS Windows
2012 Advanced
$166.58
per month
CPU Specs : 9.6GHz
RAM : 3072MB
Storage : 90GB
Bandwidth : 12TB
Backup : Snapshots
Panel : Plesk 12 Domains
OS : Windows x64 2012 Standard Edition
Free support by e-mail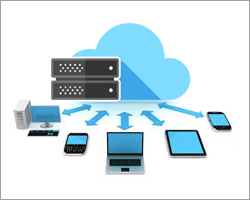 Systron offers World Class Cloud SSD VPS
We Offer Several OS templates, Different Locations, IPv6 Support, Free rDNS etc. with the following enterprise grade SSD VPS
Cloud SSD VPS Plans
What is VPS hosting?
A Virtual Private Server (VPS) is an isolated virtual machine on a physical server. It is sold as a service by us. There can be dozens of VPS's created on a single physical server, depending on the specifications of each physical server. A VPS has its own IP address and runs its own operating system, and customers usually have superuser-level access (root access), to that virtual machine, so they can install any software that runs on that OS. VPS web hosting is a way to build a website on a server that offers more power, security and stability. Falling in between the more traditional shared hosting and the little expensive dedicated servers of huge organizations, virtual private servers (VPS) offer the best of both worlds.
Websites hosted on a VPS are rarely affected by occurrences that commonly take place on shared hosting because VPSes are fully isolated environments and don't share resources in the same way. A VPS lives in a partitioned server with its own dedicated tools. This means a VPS is backed up by its own RAM, storage and operating system.
How does VPS hosting differ from shared hosting?
Simply put, shared hosting means your site will share the same server as many other sites. It's usually the cheapest option but comes with limited bandwidth, administration, and performance capabilities. VPS hosting is a more premium option, with the ability for greater customization and increased performance.
The Advantages of VPS Hosting
You can make your VPS system fit for running on more than one virtualization stages and capacities most noteworthy purpose of currently installed operating systems. You can enjoy additional RAM whenever you need it unlike in shared hosting where you are constantly afraid that the RAM will be used up by co-users. Different configuration are accessible for a VPS server hosting system. For taking care of all updates and functions by yourself, you may take the charge of your duties from your service provider, and this is possible only due to the great variety of alternatives accessible in VPS Hosting.
A VPS gives you full root access and your site achievements an entire operational partition and authority in a very similar manner as any other dedicated server does for you. Alongside this, your sites will likewise not be influenced by the changes done within different websites which are situated at a similar server. On the off-chance that the examination is done between Dedicated Hosting and VPS Hosting, the better command is given by VPS Hosting, because it has been divided into different servers. As its own dedicated operating system is introduced to each single section, a remarkable share of server resources.
What is VPS Hosting Used for?
VPS hosting isn't the right answer for everyone. For minimal static websites that are mostly text, slow loading speeds won't have a huge effect on their load time. However, for those in competitive markets that understand a slow load time means lost customers, VPS hosting is a great low-cost solution. VPS hosts usually offer more dedicated management of their servers as well. For companies offering eCommerce, CRM, ERP, CMS, there can be peace of mind knowing that the servers are taken care of so they can focus on selling their products. This is especially true for fully-managed VPS hosting, where most, if not all server admin work is done by the VPS hosting provider, either for free or for an additional cost.